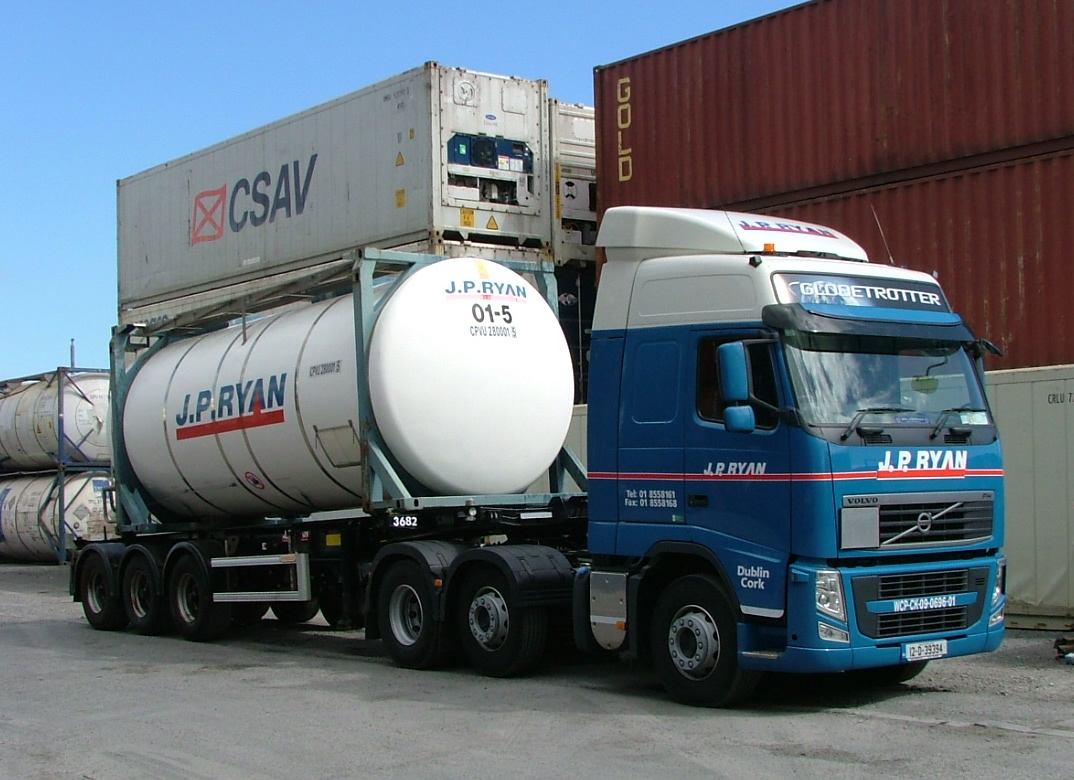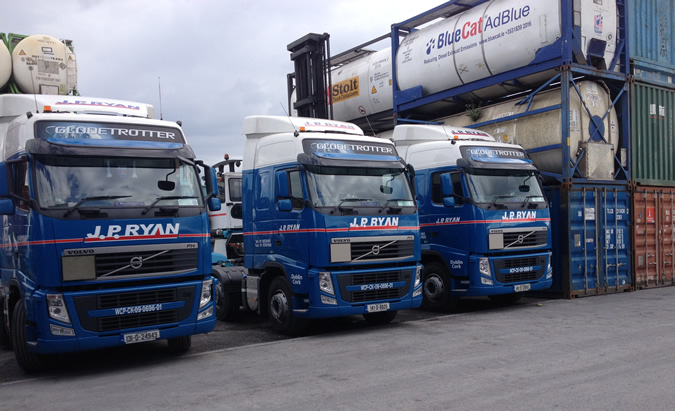 J.P. Ryan is an SQAS assessed transport company.
Through our depots in Dublin and Cork we are strategically placed on the island of Ireland to service your company's transport requirements. Through our locations we can avail of the main shipping line services from Ireland to the UK (Liverpool, Heysham, Southampton, Felixtowe), Belgium(Antwerp and Zeebrugge), Holland (Rotterdam).
J.P Ryan operates a modern fleet of 35 ADR tractor units and over 165 ADR chassis all of which are equipped with discharge equipment capable of delivering either dry or liquid product in bulk.
We have various types and sizes of trailers and tipping chassis. We can offer tipping chassis trailers with compressors which deliver and unload your product to your silo.
We have the capability to go to the permissible gross vehicle weight in Ireland of 46 tonnes which enables you, the customer, to deliver more product.
We are permitted to transport hazardous waste in Ireland and Northern Ireland.
Transport Key Numbers
65 + years in existence.
20.000 shipments per annum.

3 qualified Dangerous Goods Safety Advisors.

35 ADR drivers

35 ADR Tractor Units.

165 ADR trailers

3 million kilometres travelled per annum.
Our drivers are:
ISOPA trained – which is the European Diisocyanate and Polyol Producers Association.

BBS trained – Behaviour Based Safety trained drivers which is in conjunction with the European Chemical Industry Council (CEFIC) and the European Chemical Transport Association (ECTA).