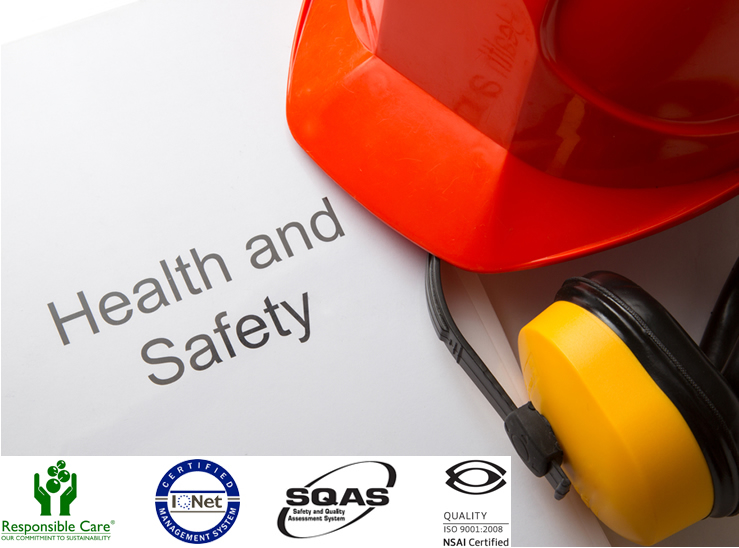 J.P. Ryan is committed to the health, safety and welfare of all of our employees and visitors. As members of the National Irish Safety Organisation we demonstrate our concern for people and the environment.
Operating in markets like the chemical and food industry, J.P. Ryan knows the different environments in which different values prevail. In the chemical industry dangerous goods are being produced and handled, so the focus is on participant safety and compliance where as in the food industry this focus is more directed to the hygienic handling of food. J.P. Ryan is knowledgeable of the requirements of these markets and has adopted these values as an integral part of our quality system.
With the emphasis always on quality and a policy of continuous improvement, J.P. Ryan is ISO 9001:2008 certified and SQAS assessed.


NSAI - ISO 9001:2008 Quality Management System


SQAS – Transport Service Assessment.


Members of the National Irish Safety Organisation. http://niso.ie/


Waste Collection Permitted for the Republic of Ireland and Northern Ireland


Responsible Care.


Health and Safety Authority – 3 certified Dangerous Goods Safety Advisors on our team.


Fall Arrest Safety Harnesses – agents in Ireland for Standfast the safety corporation. http://www.youtube.com/watch?v=WOo00NFWRkw


On top of this, all of our drivers are ISOPA trained:
www.isopa.org